Gounder Wedding Photography
The rites and rituals performed during a Tamil Gounder Wedding are distinctive among Tamilian communities, displaying their cultured and refined identity as well as grooming.
Nichayathartham
The wedding date will be chosen on an auspicious day. The bridegroom's family, as well as relatives and friends, will attend the engagement ceremony at the bride's home. The bride wears a saree given to her by her future in-laws and holds the plate in her lap as a sign of respect.
Both families agree on the date, time, and location of the wedding, and the ritual concludes with a simple smile from both the families.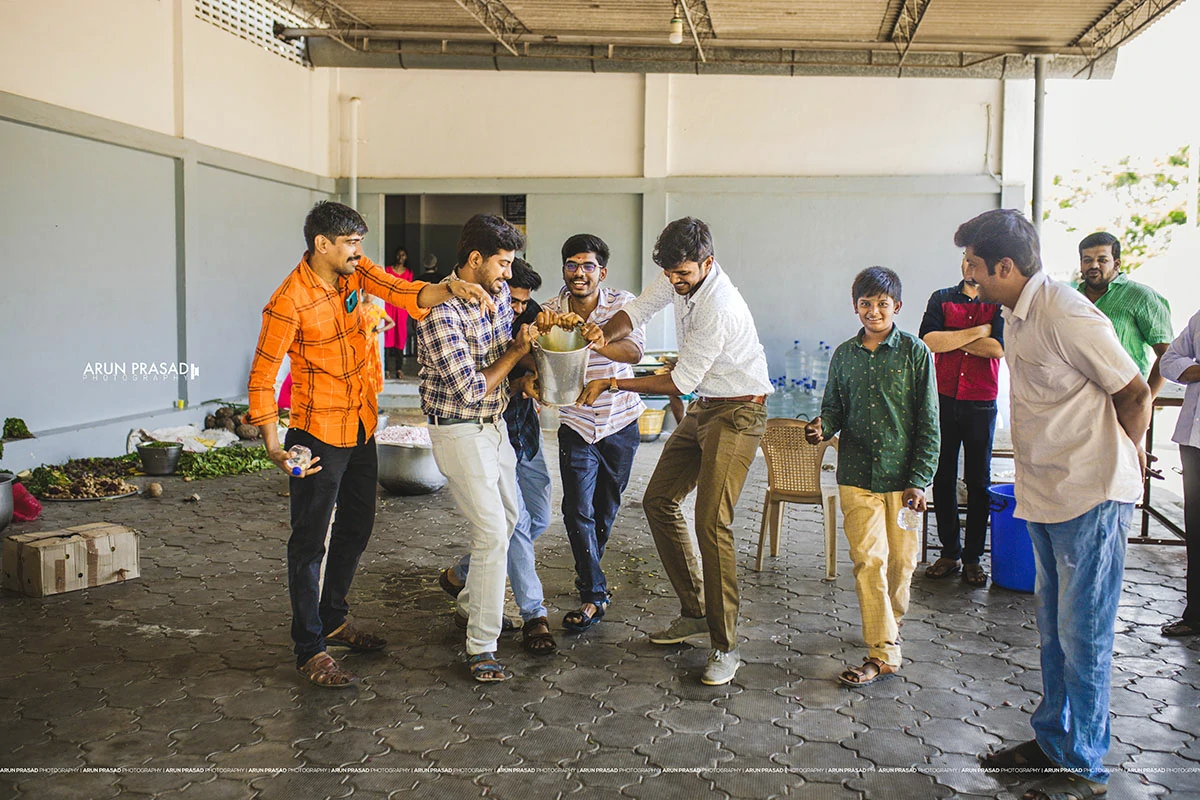 Patni Seer
The pre-wedding ritual in which the bride/groom is symbolically bathed in several rounds of water mixed with turmeric and other herbs, and sometimes even dried flowers and fruit peels.
Naal Virundhu
The first day of Gounder wedding ceremony is known as Naal Virundhu, and it is celebrated by both the bride's and groom's families.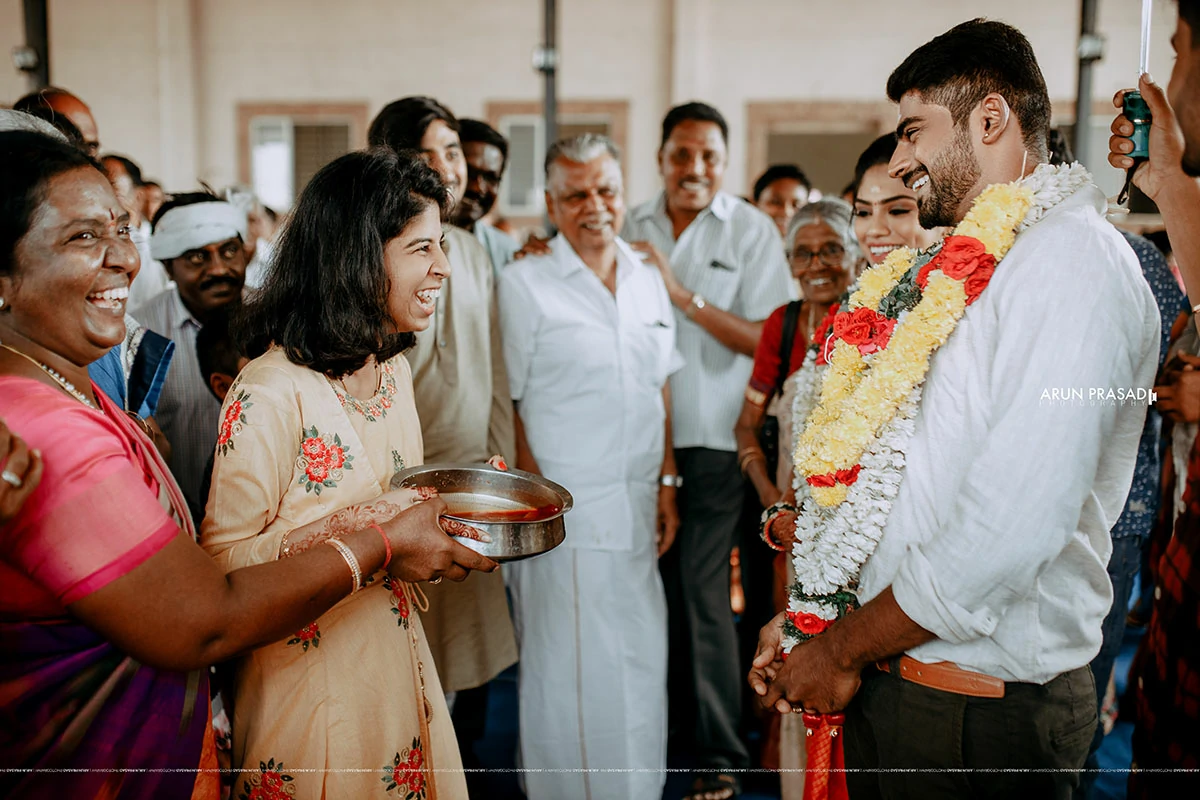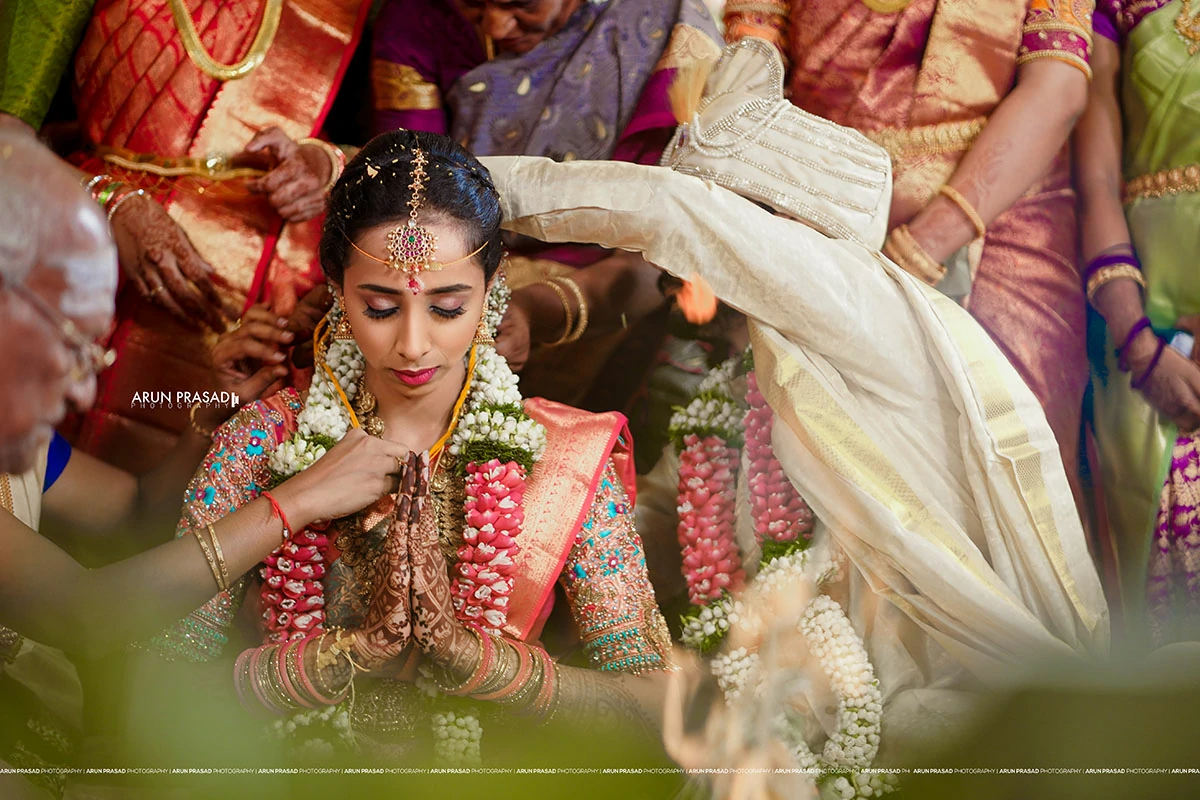 Mangala Vaazhthu
Only in gounder marriages are the Mangala vazhthu songs recited to explain the sequence of events covering the marriage. The song is written in such a way that it grandly portrays the events of the wedding.
MuhurthaKaal
It is customary practice among the Gounder community to offer voluntary services to the bride's side before and during the marriage, as well as to assist with other marriage-related tasks.
On the second day of the wedding, the bride's relatives will work together to make all of the necessary arrangements.
Urumalaikkattu Seer
The maternal uncles and brothers-in-law, if any, offer new garments, decorate the bridegroom, and place the decoration turban on his head, as this will be followed by money being presented by additional relatives, mainly maternal uncles and paternal aunts.
Muhurtham
Finally, the wedding day arrives. The bride and groom, dressed in customary finery, are taken to the pandal and seated for the main ceremony. After the husband ties a Thali around the bride's neck, they are wedded.
To commemorate the event, the two exchange garlands an essential and crucial practice that is observed at all marriages in India.
We've reached the conclusion of the ceremonies, and a traditional gounder wedding is more of a fun-filled wedding than a regular wedding. To preserve these rituals in your memory forever, you must capture and save the moments.
Get in touch with Arun Prasad Photography, Premium wedding photography Coimbatore. We have made many wedding photos like yours magical. Hurry Up! It's wedding season.